current location
:
Home
>
News
>
Wanma
>
Successful Opening of 2017 Guangzhou Exhibition, Products from WANMA shocks all the people!
Successful Opening of 2017 Guangzhou Exhibition, Products from WANMA shocks all the people!
th
, 2017 WANMA
The "25
th
Guangzhou International Exhibition of Automotive Products, Auto Parts and Post-market Service" (hereinafter referred to as "Guangzhou Exhibition") came to a successful conclusion on July 3
rd
, 2017. 2136 enterprises attend this exhibition, with more than 120,000 exhibits and 16,586 new products. Three-day exhibition attracts automobile companies, 4S shops, domestic and foreign associations service providers and agents of various provinces, terminal shops and many domestic and foreign professional audiences.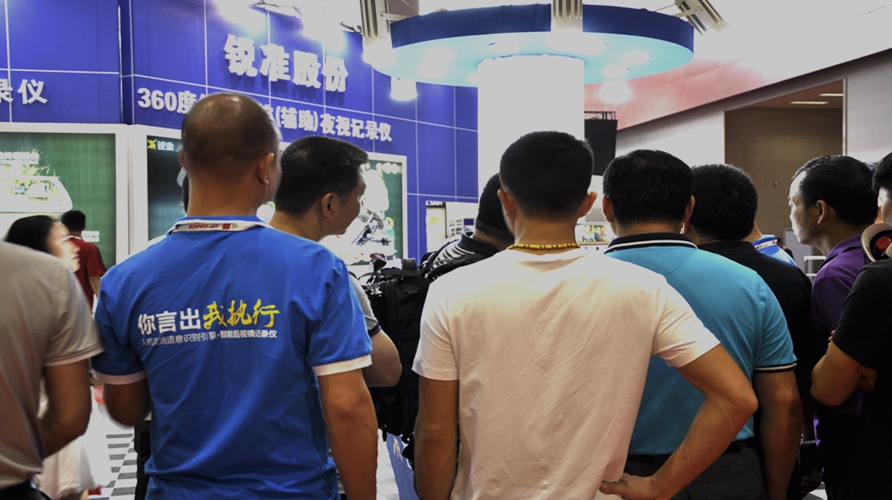 As one the invited exhibitors, WANMA attends this Guangzhou Exhibition with several significant products. The Stand WANMA, leaded by Mr. Jiang, General Manager, is the spotlight of this grand gathering.
WANMA RM5/RM6 opens a new page in the history, who but myself can do it?
WANMA provides the real machine of RM5/RM6 for the audiences and guests to experience at this exhibition. M5/M6, configured with Auto Rotatable Lens + Dual-mode Moving Object Sensor, is not only outstanding in the performance of driving recording, but also the performance of parking surveillance: 360° shooting of the front camera can monitor the condition of car both inside and outside comprehensively, to make the surveillance safer and smarter.
Dual-mode moving object sensing system - the front and rear object sensor – makes an invisible shield for the car, in order to constantly ensure the parking safety. Unlike the previous devices which should be switched on all the time and rely on optical sensing to detect moving object and people, while WANMA RM6 is innovatively configured with dual-mode moving object sensor, it will start recording automatically after booting by triggering, with higher accuracy, more energy efficient and lower power consumption.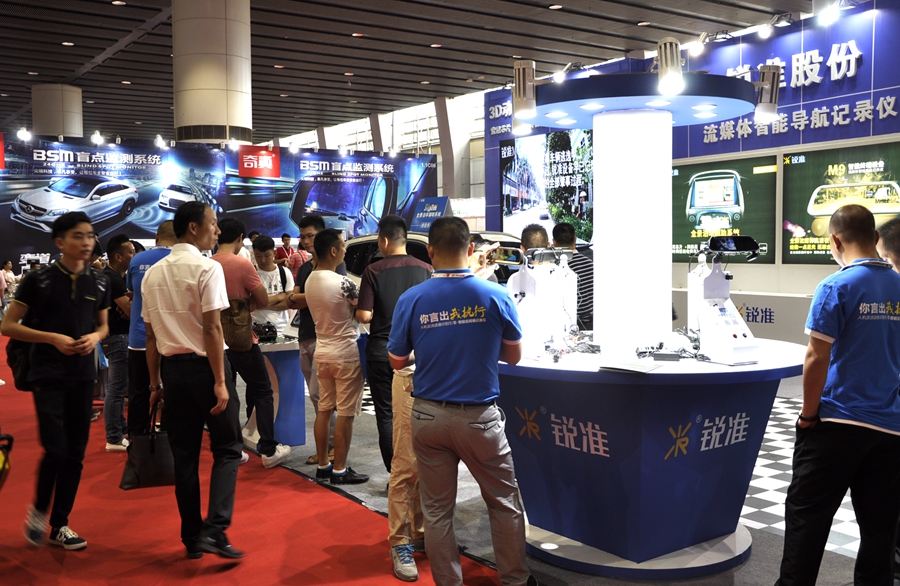 WANMA VD188, stunning design shocks all the people!
WANMA also provides the real machine of WANMA VD188 4-channel streaming media 3D full-view parking system at this exhibition. The author said: when the car starts, WANMA VD188 will switch on automatically and show the real condition in 3D around the car on the screen. The driver can check the 3D view around the car directly by Rui Zhun VD188 during parking, driving, left/right turning. And, the driver can prejudge the future driving condition by the more innovative and personalized guideline with more sense of science and technology to achieve safety driving. Video and more details about WANMA VD188, please click here.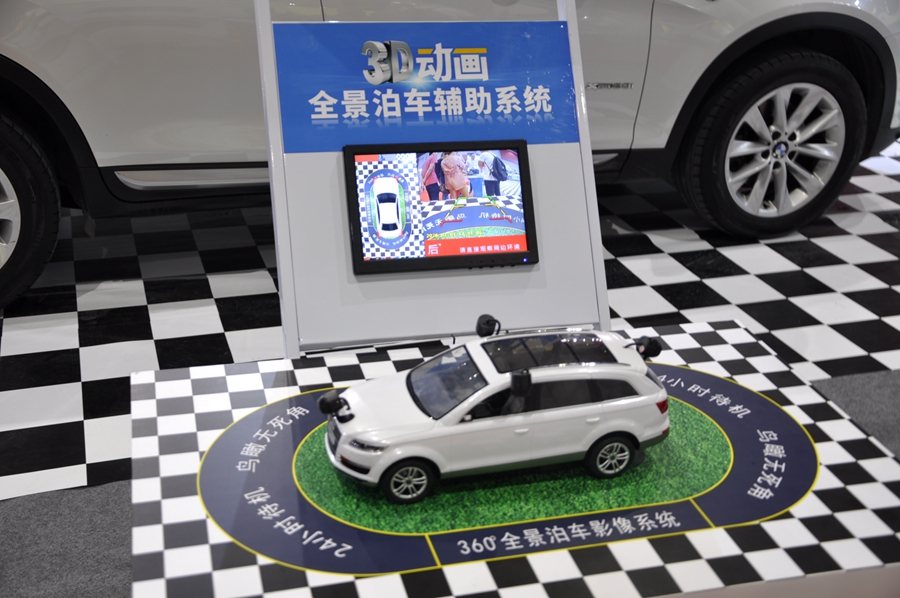 This is the first public exhibition of WANMA VD188. Mr. Liu from Sichuan, a shopkeeper of two shops of car decoration, with a strong interest in VD188, even the full-view parking system was already on the market, he said that he had never seen one product as WANMA VD188, with such outstanding technical content and practicability, such as the mode design for matching car type, the design of guideline and the maximum limited trajectory, the innovative design of four-channel streaming media. And he expressed that he would look forward to it and he was full on confidence.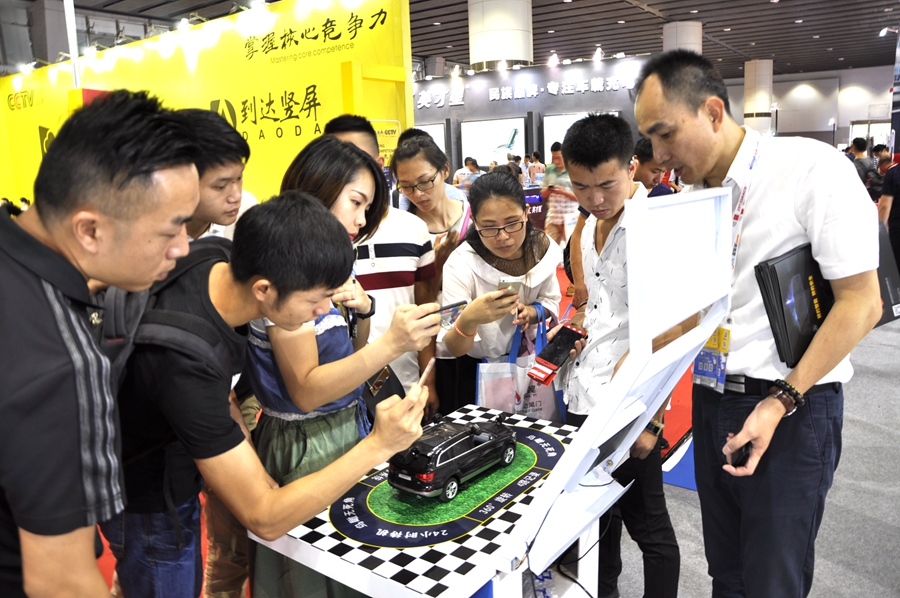 In addition, 2017 Guangzhou Exhibition also gains a lot of support from the general media and 238 media report this grand gathering, including Guangdong TV, Shenzhen TV, Tencent Auto, Sina Auto, NetEase Auto, IFENG Auto, 360 Car Network, CarCAV, HC360, ICZSQ, CLCW, Automotive Product News, Mingpinlang, Xiaoxiao Media, Automotive Service World, AE sight, etc.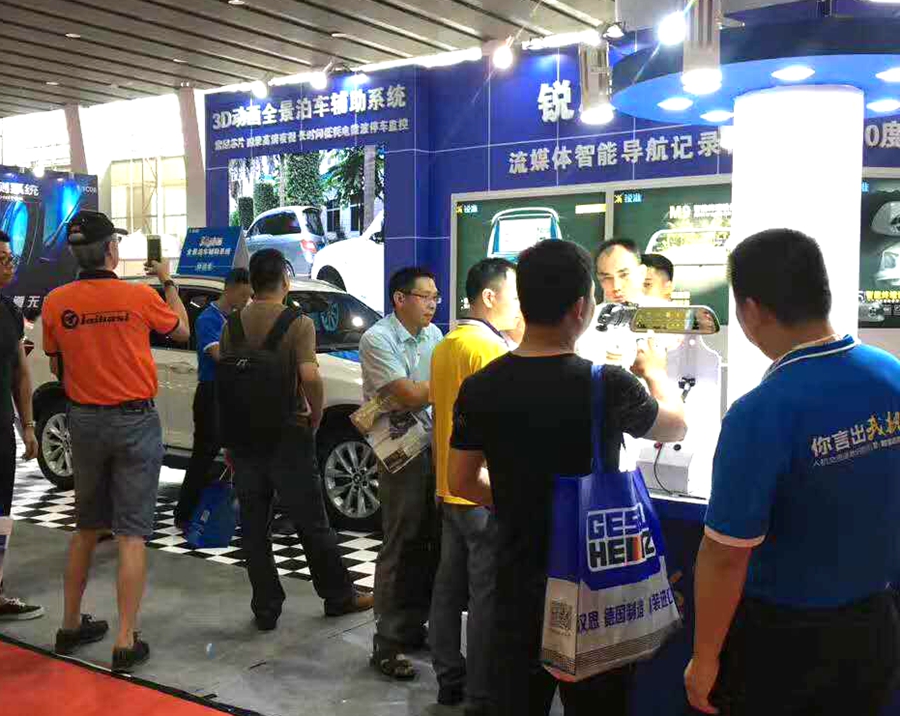 July 4